Professor Hans Bussmann (President)
Dept. of Rehabilitation Medicine, Erasmus MC – University Medical Center, Rotterdam, The Netherlands
Hans Bussmann is Associate Professor at Erasmus MC. He is responsible for the research within the research line MoveFit, aiming at understanding and optimizing physical behaviour and fitness in people with chronic conditions.
Professor Malcolm Granat (Vice President)
School of Health Sciences, University of Salford, Manchester, UK
Malcolm Granat is a Professor of Health and Rehabilitation Sciences at the University of Salford. He is engaged in research looking at the quantification of free-living physical behaviours in a range of populations and conditions.
Professor David R. Basset, Jr (Secretary)
Department of Kinesiology, Recreation, & Sport Studies, University of Tennessee, Knoxville, TN, USA
David Bassett is the Director of the University of Tennessee Applied Physiology Laboratory. His main research interest is the measurement of physical activity and energy expenditure in humans, especially with objective methods.
Professor Alan Donnelly (Treasurer)
Department of Physical Education and Sports Sciences, University of Limerick, Ireland
Professor Donelly teaches on the undergraduate programmes of Sport and Exercise Science, Physiotherapy, and taught postgraduate programmes in Speech and Language Therapy and Occupational Therapy.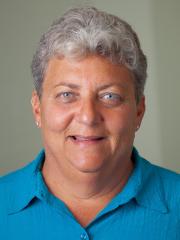 Professor Patty Freedson
Department of Kinesiology, University of Massachusetts, Amherst, MA, USA
Patty Freedson is Professor and Chair in the Department of Kinesiology at UMass. Her area of specialization includes physical activity measurement and wearable sensors.
Dr. Genevieve Healy
University of Queensland, School of Population Health, Australia
Genevieve Healy's research examines population-level variations in prolonged, unbroken sedentary time as well as the feasibility and acceptability of reducing this behaviour in key settings, such as the workplace.
Professor Jeff Hausdorff
Movement Disorders Unit at the Tel-Aviv Sourasky Medical Center (TASMC), Israel
For the past twenty years, Dr. Hausdorff has studied neurodynamics and the application of statistical physics to the study of gait, heart rate dynamics, and brain function, with a special focus on gait variability, "fractal" physiology, and falls in older adults and patients with neurodegenerative disease such as Parkinson's disease.