Keystone Lodge & Spa / Conference Village
Keystone, Colorado is known for its world-class skiing, but in the Spring there is a chance to see a different side of Keystone.  About 90mins from Denver, the outdoor options and breathtaking views in Keystone will help you both engage and relax in new ways. 
The Keystone Lodge & Spa is surrounded by the majestic Rocky Mountains and thousands of acres of national forest. Keystone Lodge is on the shuttle route, and the Lodge also boasts easy access to a host of activities, including mountain biking, golf, tennis, rock climbing, whitewater rafting and more. Feel free to take a break from your adventures and luxuriate in our state-of-the-art spa with a full range of relaxing and rejuvenating spa treatments. The Lodge also includes a steam room, indoor and outdoor hot tubs, an outdoor heated swimming pool, and even an equestrian center.

Please be aware that this conference will take place at an elevation well above sea level.  High elevation, low humidity and stronger ultraviolet rays from the sun combine to create a situation that requires special attention to your health! For recommendations on how to prevent and alleviate high altitude sickness, please see High Country Health Care High Altitude Health Tips
Safely attend in person 
We are working diligently to ensure the safety for all attendees at Keystone during the ICAMPAM conference.  We want this to be an amazing re-introduction to your ICAMPAM colleagues and future colleagues.  Please use the links provided to plan your travel to Colorado.
There are presently no COVID protocols in place at the conference venue.
We recommend that you pack some Rapid Antigen Test (RAT) kits (the nearest pharmacy is located in Dillon, 7 miles from Keystone).
While the risk of contracting COVID-19 on a flight is low, we ask ICAMPAM 2022 attendees to take sensible precautions when travelling to and from Colorado.
https://www.iata.org/en/youandiata/travelers/health/precautions-to-take-flying-by-air-in-covid-times/
If you need to show a negative COVID-19 test for return travel, PLAN AHEAD! COVID-19 Testing at Denver International Airport is available at Concourse B, post security. XpresCheck is open daily from 8 am to 6 pm and can be reached at 720-445-1368.
COVID-19 testing is widely available in Summit County, but you may need to travel to Frisco or Silverthorne to do so. For more information on locations and hours, visit COVID-19 Testing in Summit County.
In light of the elevated infections level of the Omicron variant in Colorado, attendees are strongly encouraged to wear masks in the meeting areas.
As of 12:01AM ET on June 12, 2022, CDC will no longer require air passengers traveling from a foreign country to the United States to show a negative COVID-19 viral test or documentation of recovery from COVID-19 before they board their flight. For more information, see Rescission: Requirement for Negative Pre-Departure COVID-19 Test Result or Documentation of Recovery from COVID-19 for all Airline or Other Aircraft Passengers Arriving into the United States from Any Foreign Country.
Pandemic Travel
Travelling to/in the USA
Vaccinations
Safety Protocols at Keystone
While built more for their current ski season, use this guide to predict the safety protocols at Keystone for Spring 2022
Keystone Conference Center
633 Tennis Club Road
PO Box 38
Keystone, CO 80435-0038
USA
Phone: 855-322-1601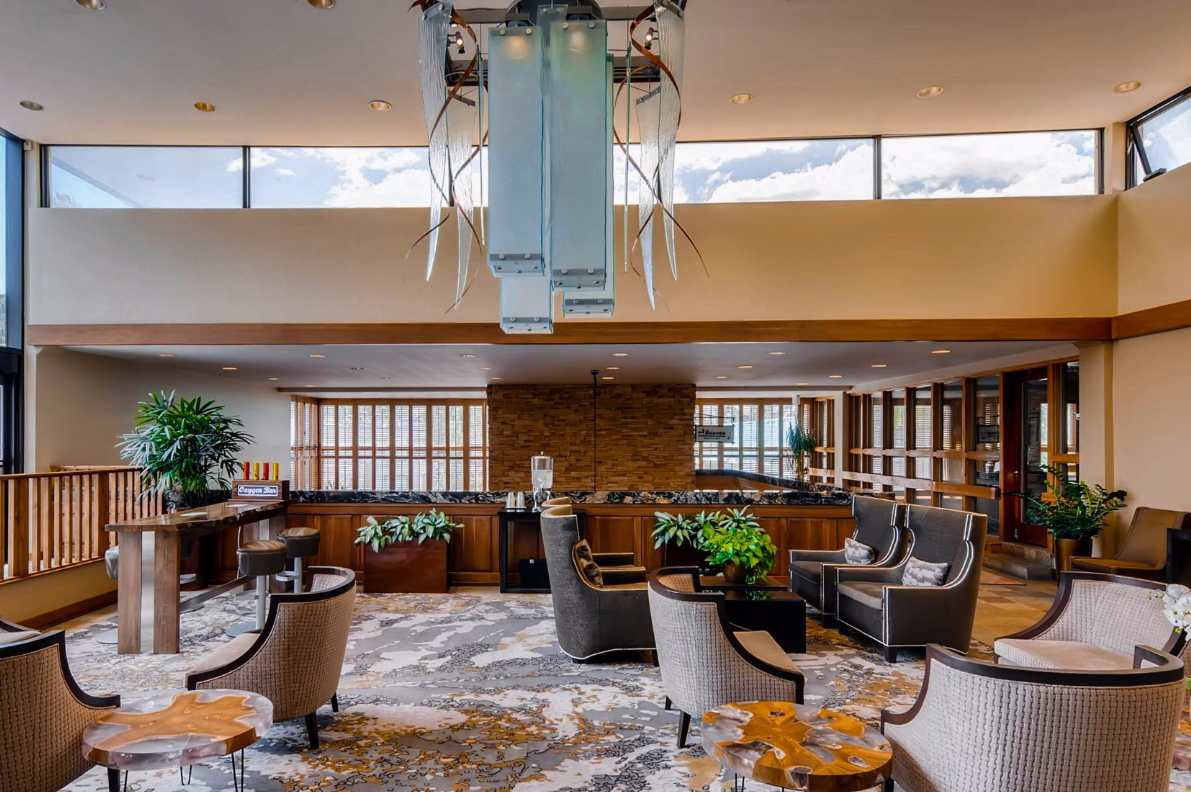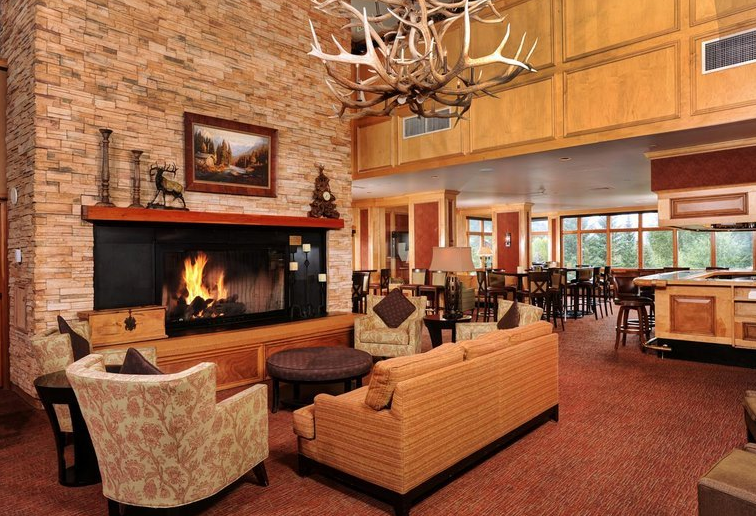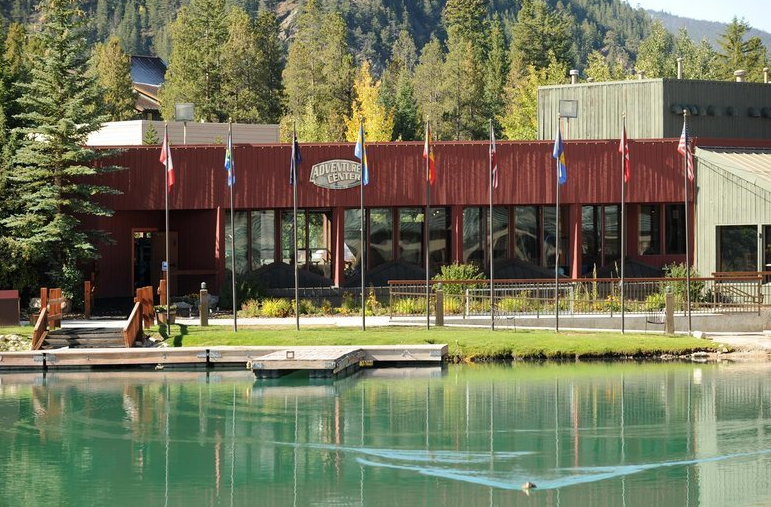 Rooms
The hotel room with one king bed is a traditional hotel room with a king-size bed and a private bathroom. The hotel room with two queen beds is a traditional hotel room with two queen-size beds and a private bathroom. The hotel suite with one king bed and living room is a two-level hotel suite with one king bedroom upstairs in the loft with television. All suites also include a downstairs sitting area with television and sofa pull-out couch and one private bathroom downstairs.  
All rooms include complimentary in-room wireless internet, complimentary fitness center access, plush robes, a i-home alarm clock and many other extras. Other amenities include a business center, exercise facilities, massage therapy services, yoga studio, ski storage and golf course.
Conference Village 1 & 2 Bedroom
Several condominiums are located around the Keystone Lake as well as the secluded, forested area around the Keystone Conference Center. 1-bedroom condos feature a separate bedroom and pull-out sofa bed. 2-bedroom condos feature two separate bedrooms and a pull-out sofa bed. 
Rates per night:
| | | | | |
| --- | --- | --- | --- | --- |
| | Single Rate | Double Rate | Triple Rate | Quad |
| Keystone Lodge & Spa King | $200.00 | $200.00 | $225.00 | $250.00 |
| Keystone Lodge & Spa Queen | $200.00 | $200.00 | $225.00 | $250.00 |
| Keystone Lodge & Spa Loft | $200.00 | $200.00 | $225.00 | $250.00 |
| Conference Village 1 Bedroom | $190.00 | $190.00 | $190.00 | $190.00 |
| Conference Village 2 Bedroom | $220.00 | $220.00 | $220.00 | $220.00 |
*A taxable surcharge of 5.9% per room, per night, in addition to applicable state and local taxes (currently 6.375% combined) are assessed for each reservation. Price includes $25 daily resort fee which covers services and amenities, which may include such items as business center use, self-parking, Wi-Fi, local phone calls or in-room water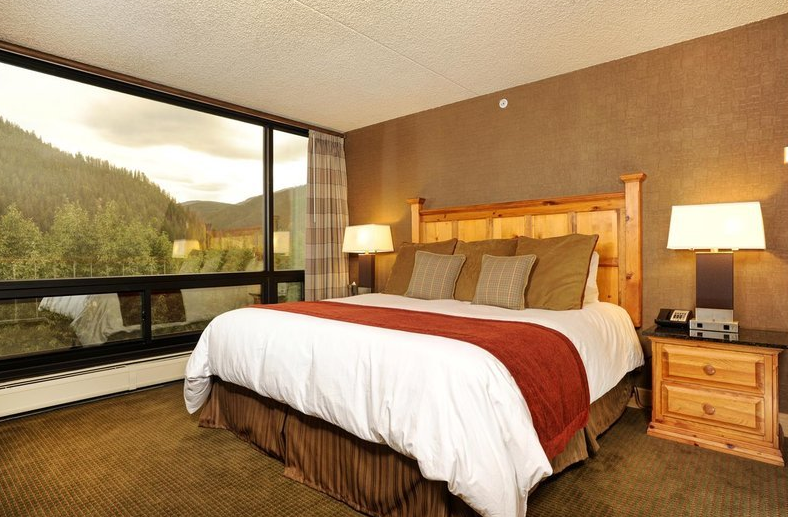 For hotel reservations, please call or email

the hotel directly
Include arrival/departure dates, # of guests, and preferred room type in your email
Keystone & Breckenridge Group Reservations
Phone: 855-332-1601
Hours:  Mon-Fri 8:30-5 pm MDT
Need help? Call:
Keystone & Breckenridge Group Reservations
Phone: 855-332-1601
Hours:  Mon-Fri 8:30-5 pm
Tipping is expected in Colorado to give the standard tip of 15 – 20% of the bill.  In resort towns, 20% is increasingly the norm. For coat checks and bellmen, $1 per coat or bag is the minimum. Taxi drivers expect 10% to 15%. In resort towns, ski technicians, sandwich makers, coffee baristas, and the like also appreciate tips.
The currency in Colorado is US Dollars
Major credit cards are widely accepted in all establishments.  It is always good practice to carry a little cash with you just in case.
There is 'no smoking' of any kind (tobacco, cannabis/marijuana, e-cigarettes and vaporizers) permitted in any Vail Resorts owned and operated facilities, including restaurants, lodges and hotels, and officials will continue to enforce that policy.
From mid-March to early November, Colorado operates in the Mountain Daylight Time (GMT -6 hours)
Thank you to our Sponsors